Malaysian Supermodel Tinie Gives Us A Peek Behind The Glitz & Glamour Of The Runway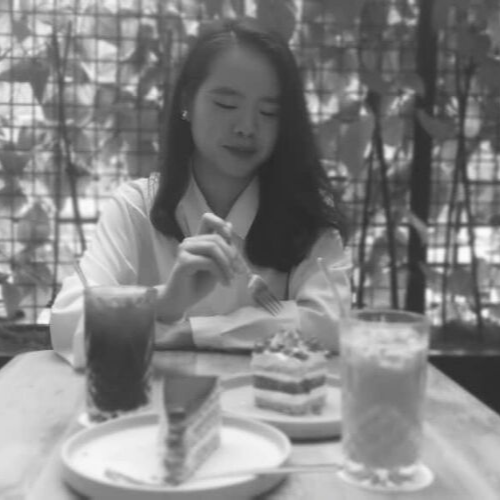 By Koyyi Chin
January 08, 2020
Tinie continues to rule the runway after 20 years in the business
The fact that she's still in high demand for catwalk duties and magazine spreads is testament to her skill and talent as a model. But behind the camera flashes and the glamorous clothes, the fashion business has its fair share of tough challenges.
"It's a lot of hard work that never gets mentioned," Tinie says when asked what it takes to be a top model. "For me, there are two important things I follow: that I'm always punctual and that I understand the brief of a shoot or a runway show before going on set or on the catwalk."
She takes note of every detail to ensure that she delivers her best work, whether it's the mood she's portraying or the timing of her steps on a catwalk. "It's self-discipline and dedication to the job that makes one a good model."
She credits AndrewsModels for her big break. "I would say my modelling career took off after I got to know (agency founder) Andrew Tan," Tinie shares. "While I first worked at a local modelling agency, I couldn't see it as a career option at the time—but after getting scouted by Andrew himself, I decided to move on and join AndrewsModels."
Since then, she's been unstoppable, participating in fashion shows in Paris, South Korea, Hong Kong and London. "As a model, my favourite moment during a show would have to be the moment I emerge on the runway. It's not about the spotlight or fame, but the sense of responsibility and pride you feel, for being able to showcase the hard work done by everybody backstage."
See also: How The Founder Of Andrews Models Changed The Fashion Industry With KLFW
It's not easy juggling modelling and motherhood. One of her biggest regrets was missing out on her children's growing years because she was travelling so much. Ultimately, she decided to concentrate more on local projects.
Being an experienced model, she feels that she has much to share with the younger generation. "I always try to find ways to help both young and established designers. I give free mentorship to models as well, as this is all part of my mission to add value to the fashion industry," says Tinie, who has been a judge for modelling competitions such as Estee Lauder Model Search 2010, the Air Asia's Runway Ready Search 2018 and Runway Supermodel Search Malaysia 2019.
One of the downsides of the job however is the heavy use of make-up, which causes skin fatigue and premature ageing. To help prevent this, Tinie has a simple yet effective skincare regime.
"I use only 4 products to keep my skin healthy: make-up remover from Bobbi Brown, face wash from Dr. Mart, toner and serum from Kiehls, and lastly, moisturiser from La Mer."
The model does light exercises at home, and says that she's usually in bed at 9pm to maintain a healthy complexion.
"I also try to minimise my intake of oily foods and do my best to avoid santan (coconut milk)," Tinie reveals. "But it's so difficult since most Malaysian food have santan in them. So I indulge selectively."
Photography Khairul Imran