Corum Appoints Fashion Icon Hu Bing As Its Global Brand Ambassador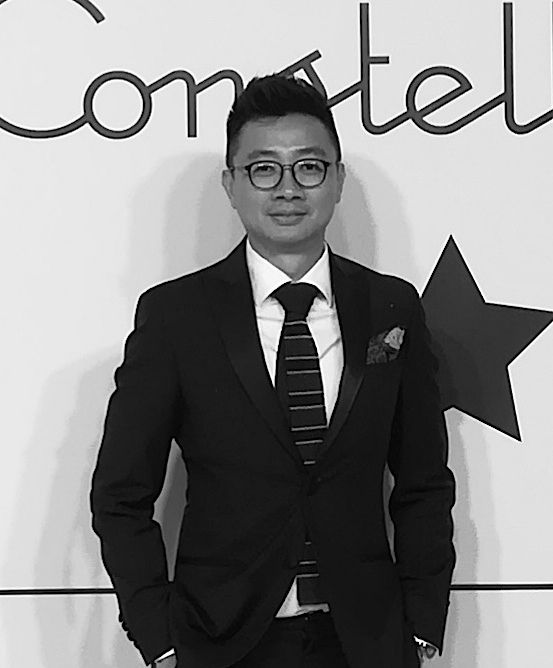 By Brian Cheong
October 01, 2018
At 47, Hu Bing continues to create milestones in a career that is already full of them. A renowned name in international fashion, his newest role marks the first time he is the official spokesperson of a major Swiss watch brand.
Model, producer, actor and philanthropist, not to mention a former editor-in-chief of Harper's Bazaar Men's Style (China), the multi-hyphenate Hu Bing is unstoppable in an industry that prized youth above everything else. Despite pushing 50, the seemingly ageless Hu Bing just landed the coveted role of Corum's global brand ambassador.
Must-read: How former Liverpool striker Djibril Cissé went on to design his own Corum Bubble watch
In the 1990s, he was the first Chinese male model to walk on the international fashion runway for big names like Louis Vuitton and Valentino. His 1.89m frame and youthful good looks continue to serve him well today in the fashion circle, most recently serving as the only Asian ambassador alongside the likes of David Gandy and Dermot O'Leary for London Collections Men, the male answer to London Fashion Week, in 2015.
Hu Bing's move into acting in the early 2000s was equally successful, and was named one of the 10 most popular actors on the back of his performances in such TV shows as Love Talks and Pink Girls. A brief stint as a singer also produced impressive results that included platinum singles. Beyond showbiz, Hu Bing is a huge advocate for the protection and preservation of the environment, and was an ambassador for World Wide Fund for Nature.
This resume was enough to convince Jérôme Biard, CEO of Corum, that Hu Bing was the best candidate to personify the brand's "Craft Your Dreams" philosophy. "He's a true Chinese gentleman. His achievements in diverse areas proved his magnificent talent. His pursuit of excellence and continuous breakthroughs are the best interpretation of Corum's persistent progress in fine watchmaking," Biard elaborated.
"Corum is a pioneer in watchmaking," enthused Hu Bing. "It has positioned itself at the forefront of watch industry by creating a number of iconic collections in the past 63 years."
Indeed, the campaign images see the fashion icon posing with all of Corum's signature models including the Admiral, the Golden Bridge, the Bubble and even the Coin watch with a dial composed entirely of a vintage American coin.