National Gymnast & Generation T Lister Farah Ann Is The New Friend Of Corum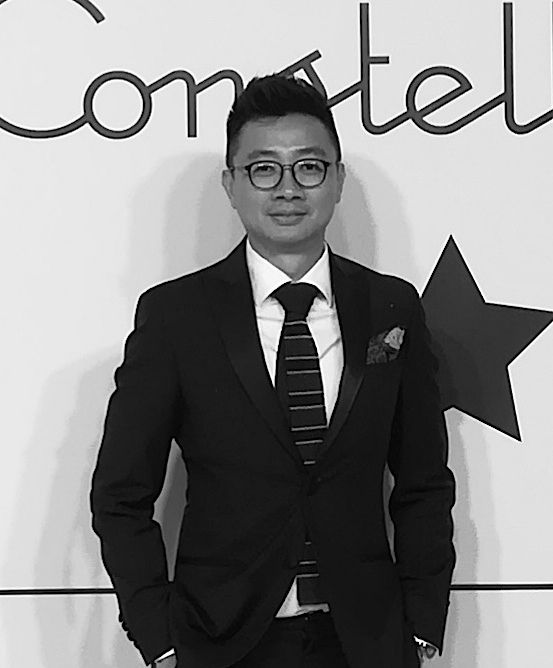 By Brian Cheong
June 04, 2018
SEA Games gold medalist
Farah Ann
is the second sportsperson to join the exclusive club of Friend of
Corum
- Southeast Asia; after race car driver
Weiron Tan
. The appointment makes perfect sense as the gymnast is the embodiment of the graceful precision and timeless elegance of Corum's ladies collections.
Chris Wan
, general manager of Corum Malaysia, reiterates: "Farah Ann is a unique personality who represents the Corum DNA of the Admiral and Bridges collections. She's sporty yet graceful, and is an ambitious young woman with a bright future ahead. She's definitely one of the rising stars to watch in the arena of international artistic gymnastics." In this interview right after the official announcement, Farah Ann shares her thoughts about her latest role.
How do you feel about your new appointment?
It's such an honour to be appointed as a Friend of Corum. I'm truly grateful to be working with such a wonderful and elegant brand and am excited for this journey with them.
How does Corum resonate with you as a sportsperson?
Corum exudes grace, elegance and confidence, and this speaks to me as a gymnast because I have to compete and perform with confidence and grace.
What is your favourite watch from Corum and why?
The Corum Golden Bridge Round 39 is a truly stunning and beautifully made watch. The golden bridge design is very classy and special. Plus, the diamond-set ridges are absolutely breathtaking.
ICYMI: 10 things to know about the maker of Corum Admiral's Cup watch
What has sports taught you about time?
Sports has taught me that time is very important to be successful. Time management is very important during training and, of course, competition. You need to be able to manage your time wisely as well as be on time for every training session and competition.
As a busy athlete, how do you manage your time?
I've been having a busy schedule since primary school, juggling both my studies and training. Thus I find that it is important to have a schedule and stick to it. It's important not to delay things and remember that your time and that of others are precious. The biggest challenge when it comes to time management is sticking to the schedule and getting things done even though I'm exhausted. Some days are really difficult to get up and do all the things that need to be done but that is where having everything planned out comes in handy so that things don't pile up. It helps to have a clear sight of your goals to keep you in perspective and push you to do what needs to be done.
What is your favourite time of the day and why?
My favourite time of day is early in the morning because it seems like such a hopeful time and makes me feel like I have all the time to accomplish my tasks ahead.
What is your most memorable moment in your entire sporting career?
My most memorable moment is winning the gold medals at the Kuala Lumpur SEA Games 2017 (she won gold for individual floor exercise and as a member of the team event). This is because being able to perform and win on home ground was such an indescribable feeling.
If you could turn back time, where would you go back?
There have been many incredible moments in my life, so choosing a single moment is difficult. Maybe my first competition with the Selangor team and with my older sister (former gymnast and synchronised swimmer Katrina Ann) in Penang. I enjoyed competing with my sister and having my family there to tell me that it was worth all the sacrifices.
When you get some down time, what do you enjoy doing and why?
During my down time, I enjoy reading books, going to the beach and hanging out with my friends and family.
It's two years to Tokyo Olympics. How do you plan to use this time to realise your dream to be an Olympian?
Now is a crucial time for me to properly plan my routines and train hard to qualify for the Olympic Games.
Find out the watches top athletes wore at the last Olympic Games