7 Malaysian Fitness Influencers For When You Need To Lose The Festive Kilos
By Jessica Liew
February 19, 2018
We're a lucky nation to enjoy the year-round cycle of cultural celebrations, from Chinese New Year and Raya to Christmas, with delectable feasting that comes hand-in-hand. But that shouldn't put a damper on our fitness plans, more so when there's a lineup of local social media fitness devotees flooding our Instagram feeds. With their ripped physique, flawless #WODs, and fun loving #fitfam (and on-point cheat meals) these individuals make a pretty enjoyable lifestyle out of hitting the gym and eating clean. Scroll through to discover 7 personalities, from yogis to bodybuilders, to follow for fitspiration.
1/7 Joanna Soh
Ranked Asia's top fitness YouTuber, Joanna tailors the health and fitness element in the ordinary Malaysian lifestyle and habits. Whether it's recipes replicating your favourite familiar food ('skinny' popcorn! Pancakes! Rava Idli!), short and effective exercises, or even healthy eating advice, Joanna has covered all grounds of healthy living locals can identify with. Her 1 million subscribers can attest to that.
See also: Deborah Henry: Healthy Living Is A Lifestyle For Me
2/7 Hanisah Sharil
No pain, no gain – that basically sums up Hanisah's power-packed workouts. A proponent of the Electric Muscle Stimulation method and certified personal trainer, Hanisah leads an active lifestyle, shuttling between Kuala Lumpur and Sydney, where she manages VisionGym Pyrmont and clients. Whether it's a pep talk to get back on track or a routine for arm/leg/back days, Hanisah keeps followers posted with a variety of workout videos.
See also: The 6 New Alternative Workouts In KL To Head To Instead Of The Gym
3/7 Linora Low
When Linora isn't emceeing and hosting, her award-winning bodybuilding regime (she's a World Fitness Federation Asia Ms Bikini runner-up) takes the limelight on Instagram. Linora documents her performances every step of the way, speaking frankly about each experience in her trademark bubbly outlook. She lifts, practices yoga, and YouTubes helpful healthy ideas (but knows how to indulge, too), and we can't help but to relate to and admire her at the same time.
See also: #Fitspo Model Nana Al Haleq, On 9 Ways To Stay Loyal To Your Fitness Routine
4/7 Suhaili Micheline
A familiar face in the Malaysian dance scene, Suhaili is a mover and shaker of the arts scene, as well as teacher and face of the athletics movement. The Under Armour brand ambassador, ballerina, and Vice President of Aurora School of Dance has shone in multiple collaborations and choreographed a slew of performing arts routines that won awards. We're content from simply watching her breathtaking routines, with her signature classic high kicks and gravity-defying leaps.
5/7 Faiz Ariffin
Always yearned for a muscular bodybuilder figure? Start with the inspirational story of Faiz Ariffin, a world-class bodybuilding athlete whose first contest was at the age of 19. Ripping muscles aren't his only gifts; he is also blessed with charisma and willpower that led to a collaboration with AirAsia, and the start of his very own activewear brand FZGEAR. His feed is a mix of detailed workouts, meal preps, and fitness clinic events. Occasionally, he enjoys an evening out with celebrity pals.
See also: This Smartwatch From Fitbit Is The Answer To All Those Workout Woes
6/7 Andrew Kwan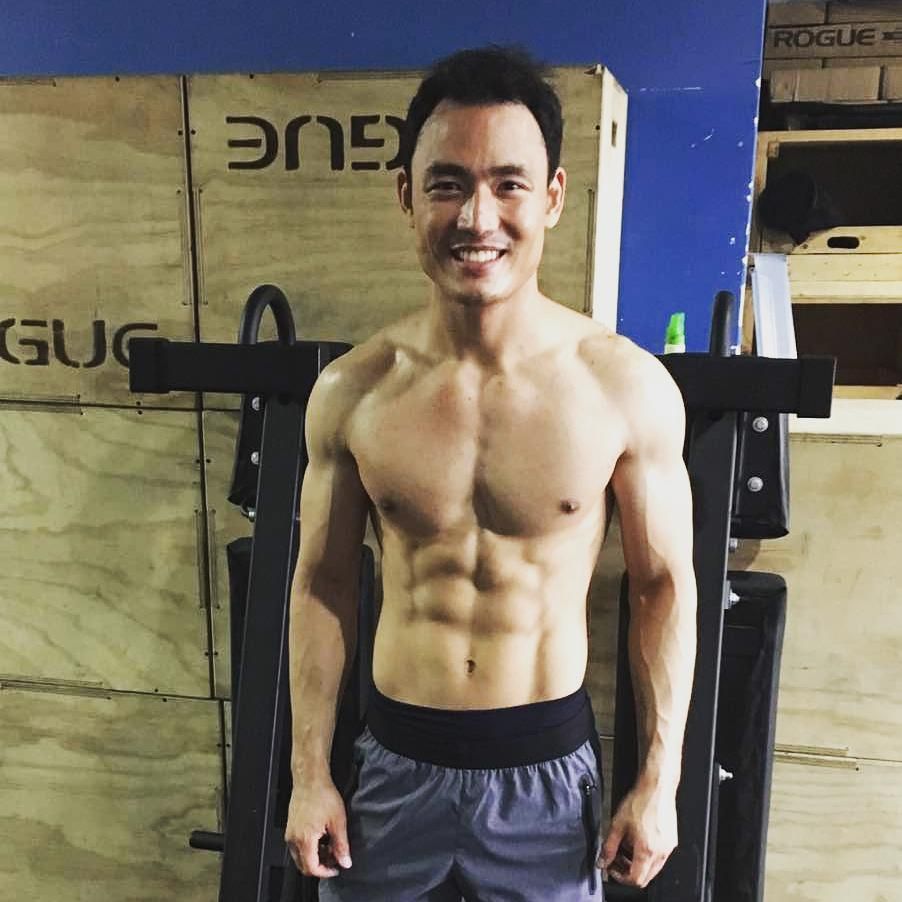 Outside of the social circle he shares with wife Lee Yin Yen, Andrew wears multiple hats in the fitness circuit, specifically as a cofounder and certified trainer of Revelation Republic. Under the roof of his hardcore gym (think crossfit, powerlifting and bodybuilding), Andrew has coached both athletes and regular individuals to achieve optimum body goals. Passionate about people and their health, Andrew is focused on building a fitness community via a YouTube challenge series.
See also: Wedding Of Lee Yin Yen & Andrew Kwan
7/7 Hansen Lee
Whoever said that yoga looks best on the female form will be proven wrong by this extremely flexible yogi. Hansen's a familiar face of the Malaysian entertainment scene, and he also possesses dexterous abilities that cover hosting fitness shows and organising movement workshops, to teaching yoga, as part of a vibrant portfolio. With his 6'1" stature and boy-next-door looks, gravity-defying handstands couldn't look more desirable.