Sarawakian Artist Anniketyni Madian Sculpts Wood Into Stunning Works Of Art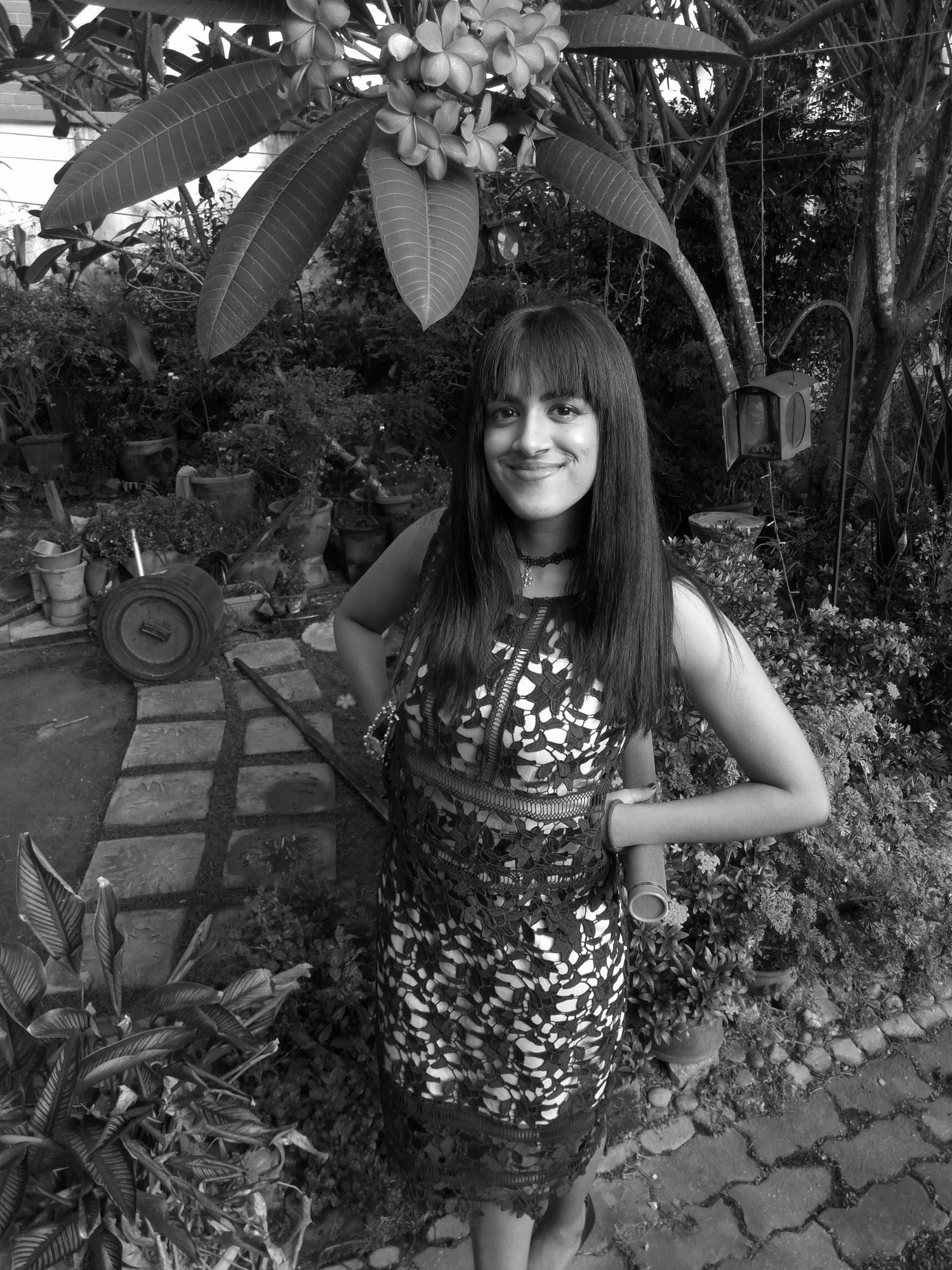 By Tania Jayatilaka
March 10, 2021
Get to know the Sarawakian artist whose works have been commissioned by Google, the Four Seasons Hotel Kuala Lumpur and the UN Rome office
As a child, Sarawak-born contemporary artist Anniketyni Madian loved working with her hands.
Years of accompanying her father on his construction projects and tinkering around with work tools soon led to an avid interest in wood sculpting—a complex and beautiful art genre which she would learn to master with tremendous skill and artistry.
"Wood has a lot of connotations to Malaysian heritage craft, and became a really apt vehicle through which I could bring my local context into contemporary art discourse," she says. "I have become really excited by my ability to bring a sense of movement and fluidity into what is considered a hard, inflexible material; it has been an enjoyable challenge."
Asia's Most Influential: Anniketyni Madian & More Gamechangers On Tatler's Culture List 2021
Being recognised for my contributions in bringing the Malaysian contemporary art ecology to a global audience makes me proud – I feel like an ambassador for local culture.
Not long after graduating with a Fine Arts degree from UiTM (Universiti Teknologi MARA), Anniketyni soon caught the attention of art collectors with her boundary-pushing woodworking techniques and elaborately designed sculptures, many of which are inspired by the distinct 'Pua Kumbu' woven textile unique to the women of the 'Iban' tribe in Sarawak. In an ode to her Iban heritage, Anniketyni is at the forefront of a generation of Malaysian artists who are determined to preserve these treasured but elusive art forms today.
"Several of the patterns I use today are in fact drawn from my family's archive, thus they are deeply personal to me and my journey as a sculptor," she explains.
Anniketyni's dedication to her craft sets her apart as one of the few artists in Malaysia who are actively exploring and experimenting with this unique art form using wood. It's no surprise to note that her sculptures can be found across the globe in private art collections as well as in the offices of organisations like the UN, Google, The Four Seasons Hotel Kuala Lumpur, One&Only and WOLO Kuala Lumpur to name a few.
5 Designing Women: Meet The First Ladies Of Malaysian Design
Anniketyni remains optimistic about the future of fine arts in a post-pandemic world, affirming that Malaysian art and culture is well situated for the international stage at a time when the world looks increasingly at Asia with all its diverse stories and voices. She also believes that female artists in Malaysia are less a minority and more a group who are "pioneers in developing contemporary ways of working."
Today, Anniketyni splits her time between studio work, pursuing a Master's in Fine Art Technology, and raising her firstborn, daughter Mia Elena. She shares with Tatler her plans for the future and her reflections on the past.
See also: Artist-Architect Hong Yi And Her Dazzling Art Installations
How did your childhood in Sarawak influence your art today?
I was born in Kuching into a family of all girls—my parents have seven daughters. We were a really close-knit family and I spent a lot of time with my father, helping him with small construction projects. This was my first exposure to working with hand tools and got me really curious about machine technology and working with tools to build objects. Till today, one of my favourite trips is to the hardware store to discover new tools and ways of working.
Tell us about the Pua Kumbu weave.
Pua Kumbu is a waft-woven textile specific to the women of Sarawak's Iban tribe, and the motifs on my sculptures are drawn from this. My maternal family are partly Iban, and this link instigated my interest in bringing this textile tradition to contemporary art audiences.
Related: Artist Venice Foo Spreads Cheer With Her Needle & Thread
What are some of your proudest achievements as a sculptor?
Some of my proudest moments have been having the United Nations in Rome and Google commission sculptures from me, as well as being shortlisted twice for the Sovereign Art Prize in Hong Kong, in 2017 and again in 2019. Being recognised for my contributions in bringing the Malaysian contemporary art ecology to a global audience really makes me proud – I feel like an ambassador for local culture.
What is your outlook for Malaysia's art industry in 2021?
2021 seems to be bringing a great deal of recognition for our local contemporary audiences in society, especially through the display and acquisition of art. There is a huge uptick in the number of private collectors, and this relates to the changes and trends in the market. As society becomes more aware of its own art, more corporates, hotels and hospitals are approaching artists to commission artwork for their spaces.
Hospitals are building new premises and trying to add artwork in as a way to foster a more positive recovery environment. The link between health and art is an interesting one that is being researched globally right now. And hotels see it as a way to immerse guests in a truly Malaysian experience.
Related: How The Four Points Kuala Lumpur Chinatown Uses Art To Spread The Message Of Resilience
What do you think will help elevate Malaysian art and culture on a global scale?
I have found as the world is increasingly looking at what is happening in Asia, and the Malaysian economic and political situation, all eyes are also focusing on her contemporary culture. There is also a growing desire globally to excavate the practices of female artists, and Malaysia has a strong group of incredibly talented female artists who are often pioneers in developing contemporary ways of working. This will definitely help put Malaysian art and culture on the map.
Related: Follow These Asian Artists On Instagram For Daily Design Inspiration