Cover Story: Bront Palarae On Acting, Awards And An Adventure In The Jungles Of Borneo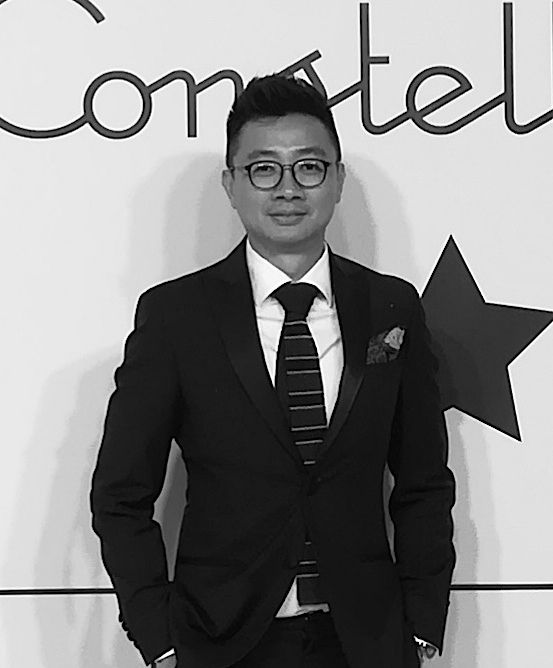 By Brian Cheong
June 02, 2021
The award-winning actor from Kedah continues to broaden his horizons and his latest film pits him against the first Rajah of Sarawak, James Brooke. Below is an excerpt from our cover story in the June 2021 issue.
For an actor based largely in Malaysia, Bront Palarae has had the privilege of being in a number of international productions that have even gotten him accolades. Most recently, his performance in crime drama The Bridge 2, a joint production between Singapore and Malaysia, snagged him the Best Leading Male Performance-Digital prize at the 25th Asian Television Awards. It's his second nomination at the awards after the Bernard Chauly-directed Eropah, Here I Am in 2016.
See also: 6 Malaysian Actors That Should Be On Your Radar
You could say that Palarae, who turns 43 in September, was blessed by the acting god the moment he stepped into the industry. He won the Best Actor award at the Malaysia Film Festival as well as the Anugerah Skrin for his debut leading man role in Belukar in 2010.
"The Malaysia Film Festival was my very first award and that felt like a personal victory," he quips. A string of award-winning performances later, including Best Male Actor at the The Kuala Lumpur Film Critics' Circle Award for the 2016 Malaysian blockbuster Ola Bola, Palarae has calmed down significantly and sees any awards that come his way these days as a team recognition.
"Over time, you think less of it in terms of your achievement; it's more about the team, an acknowledgement of the team's effort. Now if I win an award, it feels like I represent the whole group."
See also: Steven Yeun Makes Oscar History As The First Asian American Best Actor Nominee
His next screen appearance may be his most international production yet— directed by Michael Haussman, Edge of the World tells of the rise of the first Rajah of Sarawak, James Brooke and stars Jonathan Rhys-Meyers as Brooke. The cast also includes Dominic Monaghan and Hong Kong actress Josie Ho.
Palarae portrays Pengiran Indera Mahkota, the ruler of Sarawak whose position of power is threatened by the arrival of Brooke. When asked how he landed the part, Palarae reveals that he happened to be filming in Sibu when they were auditioning local actors in Kuching.
"The casting director found out I was in Sarawak and asked me to come in for an audition to fill his quota!" he laughs. "But I told him I wouldn't be able to go to Kuching for the next two weeks because I was shooting. I asked him to send me the script so that I could do a casting video instead."
See also: 'Friends: The Reunion': From Matthew Perry's Anxiety To Secret Crushes, Here Are 7 Big Reveals
He didn't have any illusion about landing a meaty part. "I thought it was going to be a small character who gets shot or stabbed," he jests. "But the script they sent me were quite significant so I asked for them to extend the deadline for my video submission."
Working on the English-language production was no different from most of the other film sets he had been on. "You know when you work with the right people, you get the same experience. It was a solid ensemble cast, the crew was focused and dedicated, and the shoot was good fun."
The biggest challenge was shooting in the jungles of Sarawak. "We had to wear our traditional garments and trekked 20 minutes to our location. When we arrived at the mouth of the cave, we heaved a sigh of relief, thinking we had arrived but then they told us, 'No, no, we're only halfway. The set was inside the cave!' Jonathan and Dominic were drenched in sweat!"
See also: 3 Asian Actors Making Their Hollywood Debut This Year, Thanks To Marvel
Born in Alor Setar, Kedah, Palarae's real name is Nasrul Suhaimin bin Saiffudin. The name 'Bront' is actually a nickname that has stuck with him since Form 4. "My friends thought it was a Thai name that my mom had been calling me since I was a kid. I didn't correct them." As for 'Palarae', it was his Thai mother's family name.
He began his acting career in television in the early 2000s before branching into films. As for winning an award for his first leading role in film, Palarae admits it served as a validation of his choice of vocation but it also put pressure on him. "It posed a very, very important question early on: What's next?" he says.
For the full story, pick up a copy of the June issue at newsstands or get your complimentary digital copy here.
See also: Snake Eyes: Henry Golding Ninjas His Way Through The First Trailer
Photography Chee Wei
Styling Colin Sim